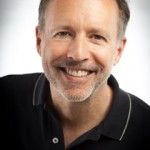 When someone walks into a yoga class, Kerry Reinking believes they are searching for freedom. Perhaps they are looking for relief of physical pain or stress, or looking for answers to life's big questions. "I do not believe there is a 'right' reason to practice yoga – my work is to show you what a powerful companion Iyengar yoga can be on your journey."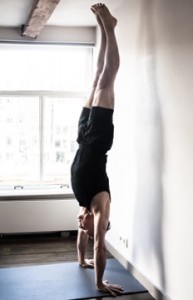 Through his work as a portrait photographer and Iyengar yoga teacher Kerry knows how to find the balance between art and technology. "It is my job to help my students discover the intelligence of their own bodies, and inspire them to build a strong body and strong mind." Kerry puts his 15 years of yoga experience to help his students to bring about positive change in their lives.
Kerry's home is his own studio in the heart of Amsterdam. Kerry followed his training at the Iyengar Yoga Institute in Amsterdam and the 3 year therapeutic Iyengar yoga training. He has the Intermediate Junior III certificate, and regularly goes to India to study with the Iyengar family.